Updated on April 7, 2021
No matter what job you have, you will need the right pair of boots to keep you standing at the end of the day. By choosing the right pair of work boots, you will not only protect your feet, but they can also keep your feet safe from cold temperatures, rusty nails and some even from electrical charges.
You also want a pair of boots that are comfortable enough to be work all day, and you'll need all the (foot) support you need. The choices of boots for vegan men, although limited, are the best on the market. They're the sturdiest and most functional boots you can choose.
Vegan Men Shoes offers you a simplified buying experience by showing you the top work boots for ethical men in 2020.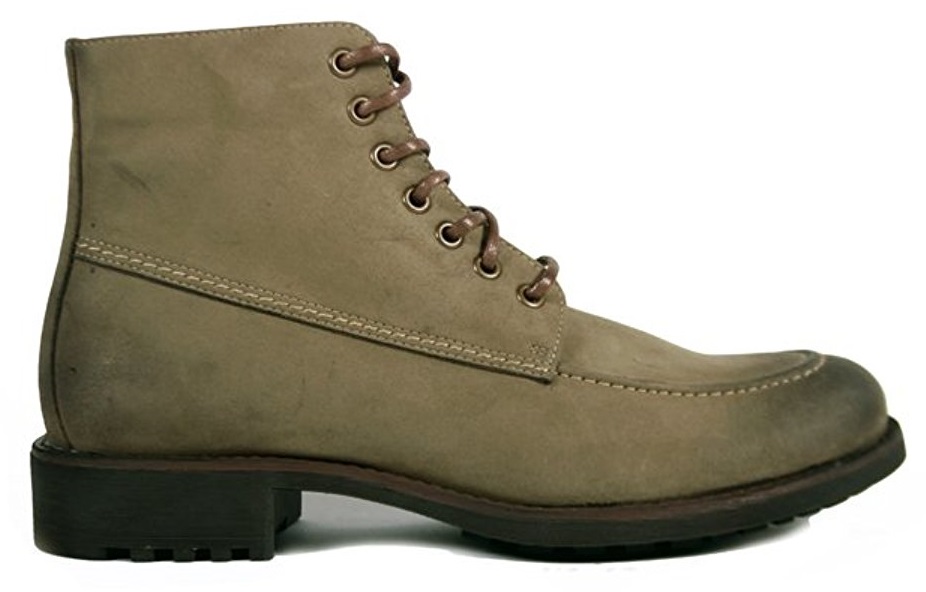 Brave Gentleman is a personal favorite company. You've probably already heard about them, they're an upstanding vegan company that makes a lot of men products, notably amazing sturdy work boots. Speaking of which, here's one of their classic style men's vegan boots made of the highest quality animal friendly and environment friendly material. They're also extra ethical, because they make their boots in fair labor factories in Portugal, so you know they care. The boot breaks-in perfectly easily and is made of faux-leather microfiber for the extra comfort. Buy them here.
These synthetic boots with fabric lining have a great classic design with long dual shoe lace loops to keep your boot in place for extended periods of time. It holds tight, won't wiggle at all on your foot, and with a soft fabric heel, it will never chafe the backside of your heel. It has a strong rubber sole and will keep your feet planted on the ground when needed. Buy them here.

These warmer boots come in a variety of color to match all and any of your styles. They're made from 100% man-made durable materials. With a warm fur-lining inside of the shoe especially made for cold weather, they'll keep you toasty during the frosty weather. They have plenty of designs, all vegan, so you don't have to worry. Check out all of their colors and sizes available here.
I like these work shoes. They're the archetype of work shoes for any man who wants to project authority of style. Very light for your feet, they won't get you tired as fast as heavy work shoes. Made of faux-leather and a durable synthetic sole, they're a great vegan alternative to classic leather work boots. Get yourself a pair here, you won't regret them.