Updated on April 7, 2021
Every respectable working man needs a respectable pair of work shoes, and I'm here to tell you that you don't need to sacrifice your style for practicality. On the contrary, you can get yourself a stunning pair of durable, strong, ethical vegan work shoes. One of the main concerns for vegan men is that, traditionally, work boots are made from leather and it's very hard to find heavy-duty and sturdy vegan work shoes that will last you a great deal of time. Worry no more, as we have prepared for you a list of the top quality, strong and durable vegan work boots on the market. Here are simply the best work boots for the most ethical men.
Before you look into this list, if you're looking for steel-toed, safety standard, certified shoes and boots, please see our updated list of Best Vegan Safety Work Boots and Shoes here: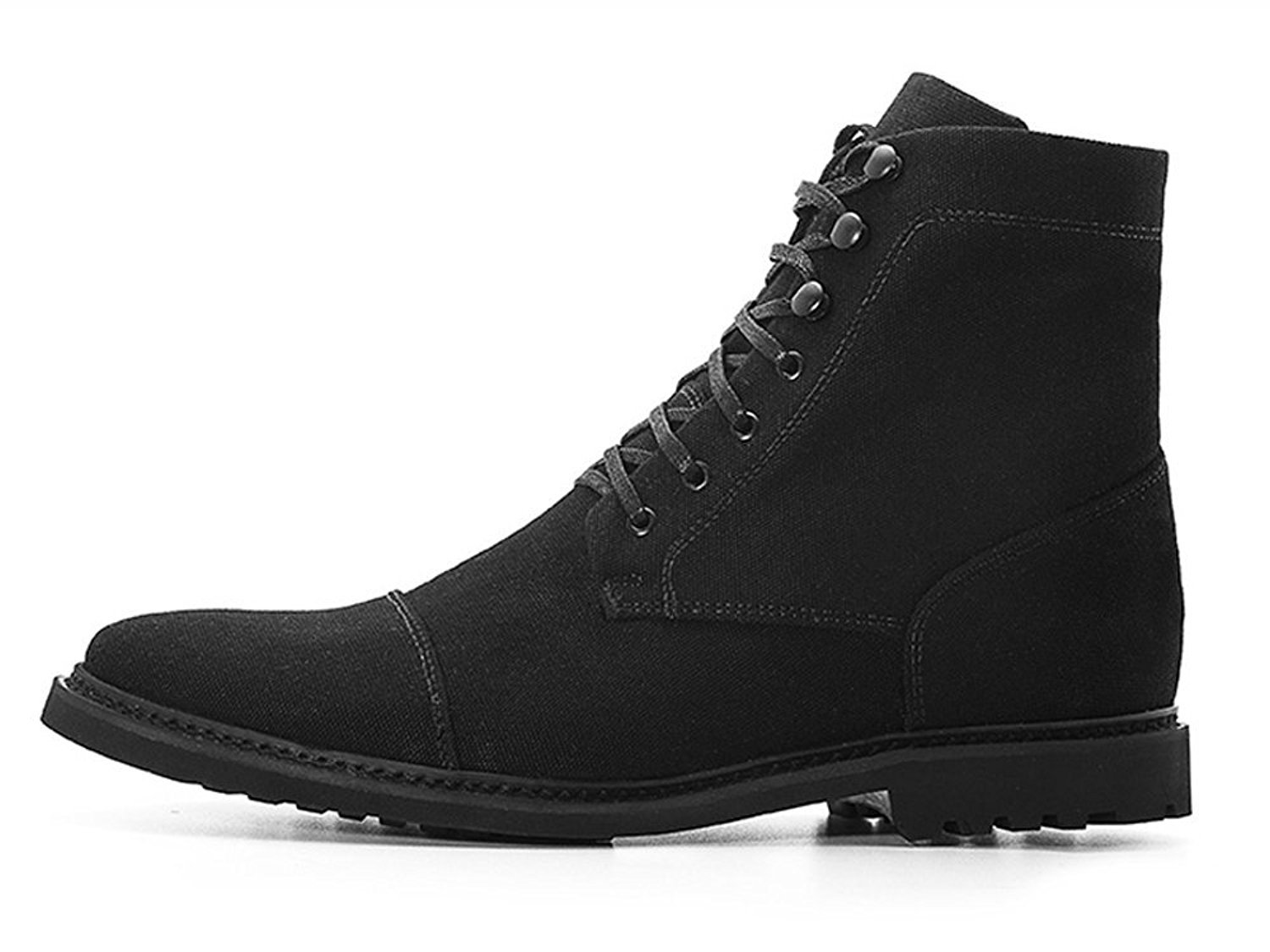 Let's start with something you wouldn't expect showing up in this list. This work boot has a very formal design, but is also built sturdy and are probably the most comfortable work shoes you can get. If you work long hours and are often standing or walking around, these boots will easily get you through the day. They're also water resistant, so you don't have to worry to dirty these boots, are their cleaning is simple and hassle-free. Buy them here.

Here's a very classic design of worker boots. If you're aiming to get yourself the typical work shoes and need strong and durable shoes with a thick rubber bottom, these weather resistant tan boots will do the trick. They're made of faux leather and microfiber. Buy them here.
A colorful display of vegan worker shoes. These high-quality rugged faux leather worker boots offer you a perfect comfortable fit. Their cushioned footbed are great for limiting impact on your knees and their rubber traction sole assures you a strong grip on all surfaces indoors and outdoors. They come in every color, check them all out, they're sure to have your size. Buy them here.

These vegan work shoes with side zipper closure are stylish, flexible and offer maximum comfort. They're completely made of man-made material and have a durable rubber sole to keep you safe on any work surface. They can also pass for motorcycle boots, and have faux fur lining on the interior for the extra comfortableness. Buy them here.
This is a steel toe work boot. It is high and water resistant. It's warm and good for cold weather. It has a rubber sole. It offers almost 15 inches of leg coverage from the arch. It's made to brave all the elements any situation can throw at you. That's all you need to know. Best quality work boots on the market if you work in wet and dirty environments. Buy them here.
Four words. Heavy-duty, water resistant. These vegan work boots will keep you walking and working for hours on end and you feel a single strain on your feet. They're sturdy as hell and are 100% ethical. They have a padded collar on the back so you don't get ankle chafe and they're slip resistant also because of their synthetic durable sole. Buy them here.