If you are one of the 30 million Americans who refuse to wear clothes made with animal products, then vegan sneakers should definitely be next on your shopping list. When most footwear comes at the expense of animals, it might be a struggle to find cruelty-free sneakers. Thankfully, eco-friendly animal-free fashion is here to stay, given the fact that many young men have committed to becoming more sustainable. The times are changing, and compassion and technological innovation combine to alter the industry, leading to a shift from ultra-fast to slow fashion. If your heart is full of compassion for animals, take a look at some of these vegan Nike shoes for men that do not use animal products.
Disclaimer: Most or all of the links to these vegan Nike sneakers are affiliated, meaning that I get a percentage of any purchase you make on Amazon, with no extra cost to you whatsoever! This allows me to sustain this website, and to keep posting reviews and guides for vegan men and women.
Are Nike Shoes Vegan?
Some, but not all of them. Nike shoes are not known for their cruelty-free selection, as a big part of their current collections contain either leather or non-vegan glue usually made from connective tissues from animals.
However, sometime in 2015, through emails sent to users from the Facebook group Vegan Sneaker Connection, Nike has confirmed that the glue used in their sneakers was 100% synthetic, and did not have animal products in its manufacturing process.

Which Nike shoes are vegan?
Vegans often opt for synthetic leather, canvas, polyurethane sneakers, to minimize or even stop the use of regular leather. When it comes to buying a pair of vegan sneakers, you might want to confirm that the shoes do not use glue sourced from animal bones and are not colored with dyes derived from animals.
Top 12 Vegan Nike Sneakers
Be kind to your legs and feet without worrying about cruelty to animals with the perfect pair of vegan Nike sneakers.
If you seek a vegan sneaker that works in synergy with your foot while offering a barefoot feel, then Free 4.0 Flyknit is worthy of finding a spot in your running shoe closet. In fact, it is so comfortable that you can feel the softness of a slipper in a sneaker. The lightweight of the shoe is attributed to the Flyknit manufacturing process. It is a snug fit while offering enough elasticity to move your feet freely. The Free 4.0 has enough structure underfoot, making it a comfort wear even on unpaved roads. One remarkable feature of the Flyknit is its upper. It is so comfortable that you don't even need to wear socks with it.
Another advantage with the vegan sneaker is its non-stretching heel unit that makes it a secure fit. What's more, its loose weave makes the Free 4.0 Flyknit little more breathable than the previous versions. The lightweight shoe can become a perfect training tool for your foot and lower-leg strength exercises.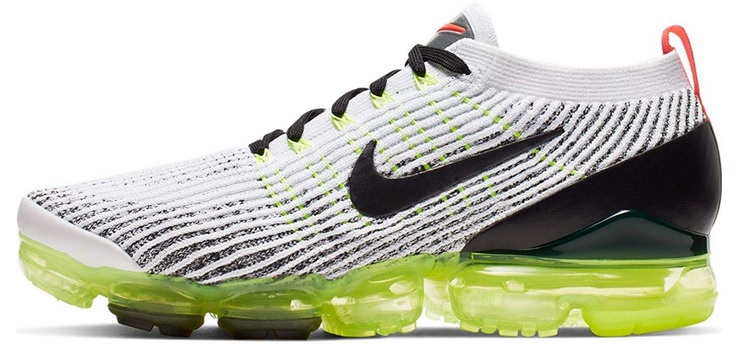 Another pair of non-leather Nike sneakers that are comfortable and artistically styled is the VaporMax 3.0.  This pair of vegan sneakers makes perfect everyday shoes, thanks to its unique mesh style that makes it breathable and a perfect addition to your shoe arsenal. A lightweight, flexible pair with an equally comfortable rubber sole ensures that you can effortlessly juggle in extreme comfort all through the day.
The incredibly light and bouncy shoe gives you the feel of walking on air. A marvel of engineering, the VaporMax 3.0 gives you a sock-like fit, with extra cushioning in the heel area. The VaporMax shines on a paved surface, offering better traction than many other types of shoes. For unpaved or tough surfaces, the cruelty-free pair of sneakers comes offers incredible traction, so you do not have to worry about running in unfavorable conditions.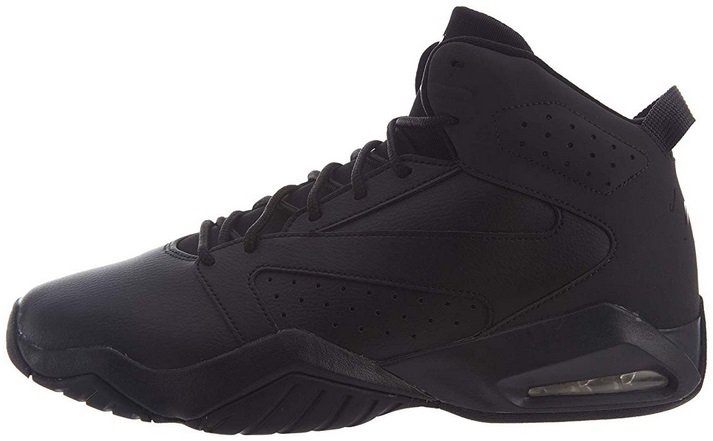 There are plenty of reasons to buy the Jordan Lift Off. The high-top adds a touch of flair to the sneaker, which makes an impressive fit. It is exceedingly comfortable around the ankle area. Additionally, the cruelty-free shoe is lightweight and great for walking and jumping around. With a visually appealing design, the Lift Off is a remarkable addition to your shoe closet with its AJ VI-like design. While the visible Air-Sole heel and cushy foam midsole make it a lightweight pair, a blend of synthetic and genuine leather upper adds to the comfort.
It is a high-performing sneaker with excellent support features, functionality, and style, delivering cushioning and impact protection. Its perforated padding along the heel area creates the impression of a bulky-looking silhouette. Pair the Jordan Lift Off with denim shorts or skinny jeans for a classy sporty appeal.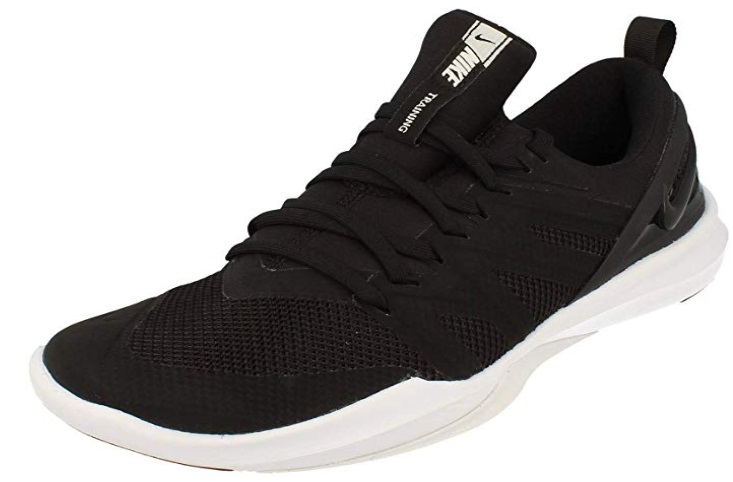 One pair of shoes that commands attention is the ultra-lightweight trainer shoes. The breathable mesh promises excellent airflow, making your training experience more comfortable. The Victory Elite Trainer 2 delivers flexible, comfy cushioning for better natural motion in all directions during hard training sessions. The rubber sole ensures that the sneakers can handle the rigors of training. The lace system adds more stability to the shoe, making it a right fit for high-intensity training.
The stylish vegan sneakers are designed with traditional tongue construction that makes these a snug fit. The ultra lightweight shoes are an improved version and a technological innovation, designed with a Flight Flex pattern for 360 degree mobility. It is designed with an internal heel counter that adds more support and stability to the designer yet highly functional shoe.
An inspiring range of cruelty-free sneakers that fuses the past, present and future is here. Designed with ultra-comfortable dual-density Air-Sole, the op art-inspired Air Max 270 is innovative and super stylish. The unique design cushions your feet for everyday comfort. Its bootie construction creates the look of a snug fit while the rubber sole adds flexibility to your foot. Solid breathable mesh gives structure to the sneakers and ensures proper ventilation during hard training sessions. This ensures that your feet won't sweat while you sweat it out during the training.
Not only this, the shoe is designed with asymmetrical lacing for a snug fit. Simple and stylish, the shoe features a heel pull tab that makes it easy to put on and off. Knit upper ensures flexibility, air ventilation, durability, lightweight breathability, and enhanced performance. No-sew overlays provide optimal comfort and support for the feet while reducing the risk of irritation.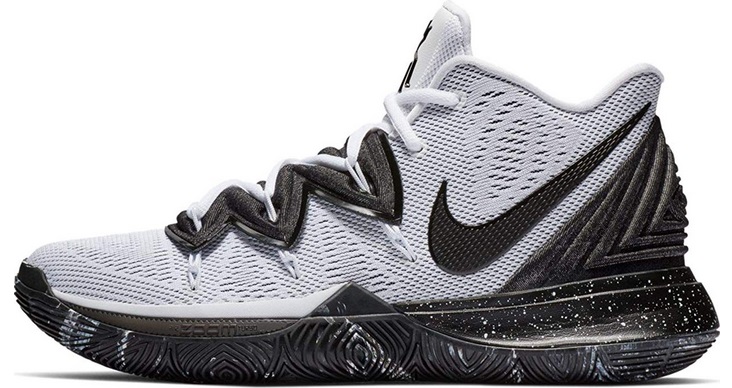 Another pair of synthetic, non-leather sneakers from Nike that find a place on the list is the Kyrie 5. What gives this pair of shoes an edge is the "Kyrie" design. You will love the fact that Kyrie 5 is your dream shoe for a smooth movement on-court. It has everything to be your next favorite go-to on-court pair of shoe, with aggressive traction, a bit of cushion, and a great lockdown.
What's more, the cushioning technology aligns with the curvature of the outsole that adds to the aesthetic appeal of this pair. The lightweight shoe with the trademark Nike signature on the tongue offers plenty of court feel. You will love the fine red and black design that decks the sole, which is perfect for kick and performance.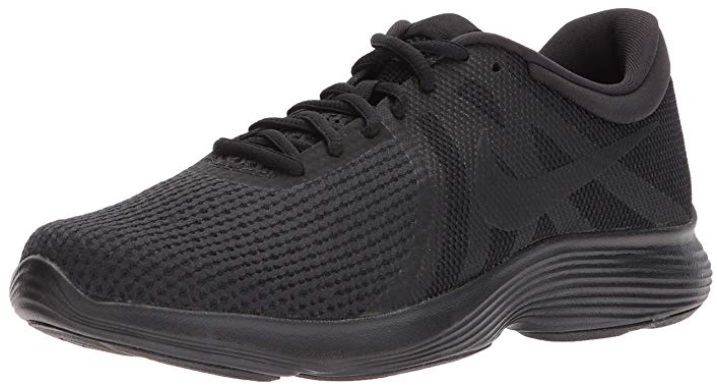 An entry level shoe with a newly designed outsole pattern, Nike Revolution 4 is designed with synthetic overlays spreading over the midfoot for a snug fit. The lightweight pair uses molded pods that flatten on impact and spring back, creating a springy effect. The same provides multi-surface traction so there is little risk of slip and fall over paved or unpaved surfaces. You can enjoy responsive cushioning during training and long runs. The midsole uses soft foam for a cushioning and comfortable feel during long training hours.
Minimal in design, the sturdy pair of vegan sneakers has a full-length rubber outsole and padded tongue that ensures durability. A wide-knit open mesh adds to the breathability of the sneakers. The tighter-knit mesh, extending from the midfoot to the heel hugs the foot, adding to the comfort as well as aesthetics. Underlays in the vamp add to the structure. The toe box provides ample toe space.  Foam midsole and cushioned foam inside are loved for the added comfort.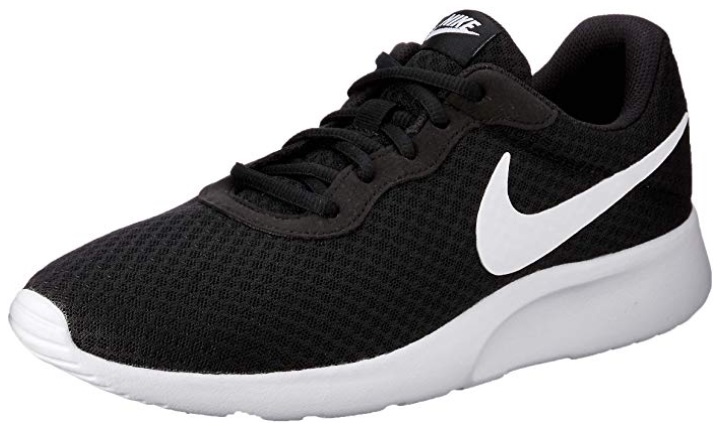 Cushioning and comfort combine in the Tanjun sneakers. With a streamlined modern design, the stylish sneakers are 100% synthetic with an ultra-comfy rubber sole. The sporty casual shoe comes with enough cushion and support while being extra lightweight for hard athletic performance. The synthetic textile upper is both breathable and durable, delivering ultimate comfort for your feet for those long training hours.
Another appealing feature on the Tanjun sneaker is its nicely padded midsole that adds cushion for that all-day comfort while absorbing impacting shock. The high-density foam rubber base ensures excellent non-slip grip and comfort even on uneven turf, dry surfaces, and even damp conditions. Nike pampers you for choice with its dozens of color combos while delivering daylong comfort. Some other important specifications include reinforced lace eyelets. Tanjun makes a snug and secure fit that prevents ankles from rolling. This means you no longer need to worry about putting a lot of stress on your foot while playing, walking, or training. The sole will keep your foot balanced.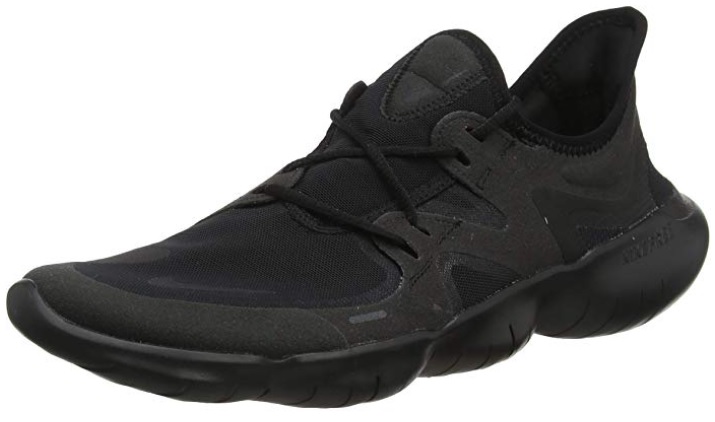 Categorized as ideal for low mileage runs, Nike Free RN 5.0 is designed with a mesh with synthetic suede overlays for support. The stretchy mesh is breathable and flexible, offering great ventilation, and fits like second skin. The lightweight, single layer mesh upper contours blend with the contoured midsole and outsole. Its low foam density in the midsole lets your feet feel connected to the ground.
Slip your foot in and the heel-to-toe grooves provide ample space for multi-directional flexibility. The sole comes with a comfy padding for added foot support. That means you can simply slip in your foot without socks and still feel comfortable The asymmetrical lacing system along the side of the vegan sneakers alleviates pressure on the instep. Bootie construction integrated into the tongue holds the foot securely, providing a snug fit.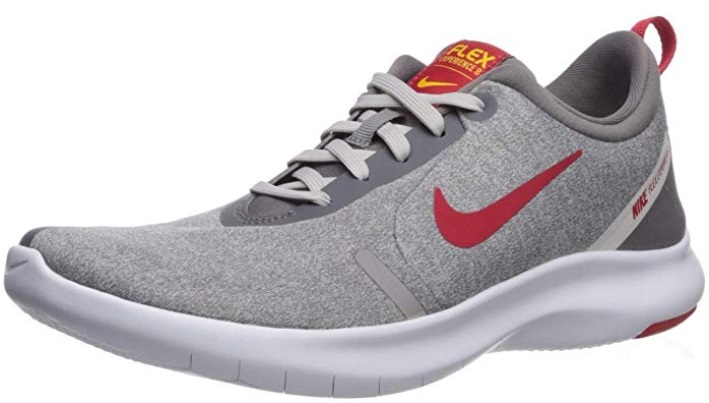 You can expect ultimate comfort in the Nike Run 8 Sneaker. With exceptional breathability, the cruelty-free sneakers are lightweight and durable for heavy training, running, or jogging. An impressive bottom with strategically placed grooves enhances flexibility, traction, and comfort. The rounded heel uses hard carbon rubber for durability and wide range of motion.
The Phylon foam in the midsole provides cushioning and shock absorbing support for a smooth ride for runners and trainers. Knit fabric not only adds to the comfort but also makes it a snug fit. Injected unit sole (IU) midsole is highly durable and doubles up as an outsole. The lightweight, flexible, and durable vegan sneakers are just perfect for everyday training.
With superior breathability, elegant looks, and high performance, the Nike Zoom Fly Flyknit shoes are one of the most desirable vegan sneakers. Designed with an engineered flyknit upper that gives you a feeling of a sock-like fit, this pair is ultimate for long training and racing hours. A carbon fiber midsole that springs back some energy gives you the benefit of improving racing times.
It is a highly durable shoe but relatively light in weight. Surrounding the carbon fiber plate is the light, durable, and energy efficient React Foam, which makes it a durable pair for long distance running. The foam cushions your feet to provide stable landing without sucking away energy. The outsole is a fully rubberized forefoot that ensures enough traction and durability for racing, daily running, and every day jogging.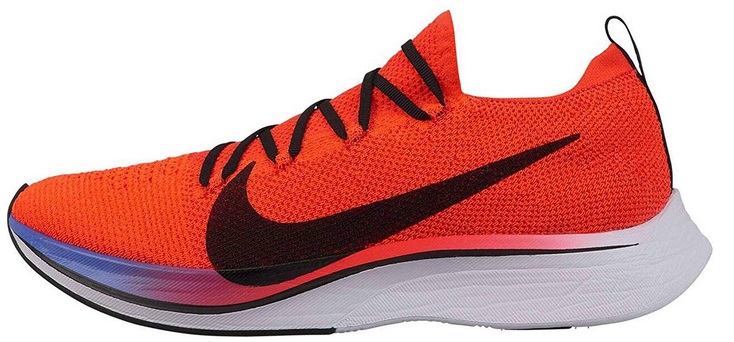 With featherweight midsole foam, Vaporfly 4% is a comfy and durable pair of vegan sneakers for daily runs at faster paces. The cushioned running shoe offers an unmatched ride experience and long-distance comfort. The most remarkable feature is the curved Carbon plate inserted between the foam layers, extending from the forefoot to the heel, and hidden from view. It works efficiently and creates a spring-like rebound effect under the heel, making it one of the cushiest sneakers ever with a high volume.
You might get the impression of a heavy weight shoe with its cushioned midsole, but with only 7 ounces of weight, it is a lightweight sneaker. The shoe combines Carbon Plate with the ZoomX foam to create a bouncy, flexible, and agile midsole. This lightweight material blends featherweight softness with responsiveness. The Vaporfly 4% upper does not fit like a typical racing shoe; rather, it is an easier forefoot fit. Its rounded toe-box is comfortable for long runs on all forms of terrain.  Run in this stylish yet highly functional pair of vegan Nike sneakers on the snow, muddy trails, or uneven roads, and you can get beat the best records.