Updated on April 7, 2021
Let's start the year on the right foot. If you're looking for new shoes to wear on any occasion, look no further. Here is a curated list of the best vegan casual shoes on the market right now. Veganism never felt any better.
These shoes are not only easy on the eyes, but they're also easy on your conscience, as no animals were harmed during their production.
These are my personal go-to casual shoes. Levis, being originally a textile company, has thankfully never dabbled in leather products. These "accidentally" vegan shoes are made of canvas and rubber, with a cushioned insole and padded collar at the ankle for your utmost comfort. These sneakers are a clean classic, and are as casual as it gets. They come in black or indigo. I personally prefer the indigo with the white bottoms if I'm aiming for casual. Buy them here.
OluKai is a company that makes Hawaiian-inspired footwear, so they're naturally casual. Very light on your foot and breathable as hell, these shoes will feel like an ocean breeze. It's solely made of all-weather non-marking rubber and soft to the touch Dri-Lex, a vegan lining that is designed for the active and casual lifestyle. They will keep your feet dry and will last you a great deal of time. Disclaimer: You don't need to live in Hawaii to enjoy these shoes. Buy them here.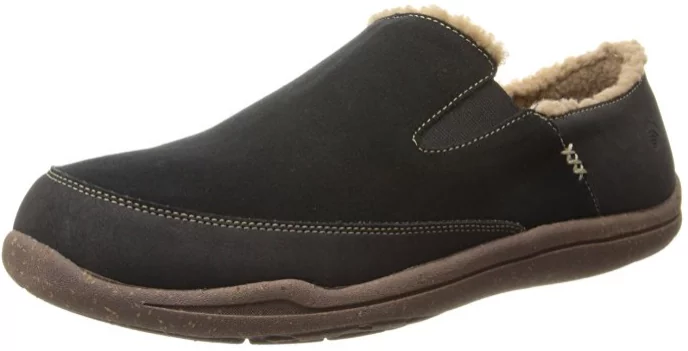 OH, man. These shoes, if I can call them that, are out of this world. They're like clouds for your feet. They look great and are perfect for a chilly weather outside, or a chilling vibe inside. Made with textile and rubber, these cruelty-free 100% vegan beds for your feet are warm and cozy, but also durable. The outsole is rugged and solid, so you can definitely wear them outside. The fluff inside is not wool, it's yarn.
Buy them here.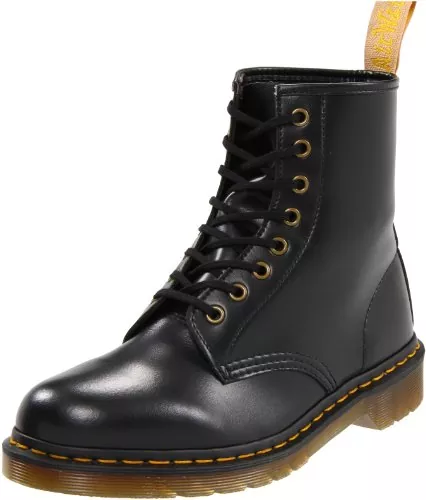 Did you know Doc Martens made vegan boots? Well, now you know. This vegan counterpart to its nonvegan counterpart is well-made, durable, comfortable and casual as heck. These combat boots are pretty damn casual and are made with zero animal products. They're surprisingly not that heavy and provide excellent support for your foot and ankle, and they look fresh as f*ck. Buy them here.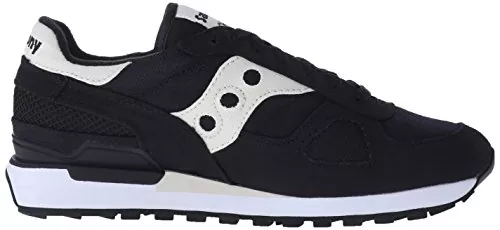 Check these bad boys out. These Saucony's are the ultimate casual wear AND they're all vegan. These European sneakers are the perfect shoes for the casual active wear. Out for a jog? Grab your Sauconies. Got a party tonight? Your Sauconies will go well with your Hawaiian shirt, you'll be the life of the party. They're comfortable and naturally cushioned, they'll spare your knees and all that without harming a single animal. Buy them here.
Very smart casual wear right there. Different colors to fit your different outfits. They're an easy way to look sharp for a very affordable price.
They're great and chic to wear at parties, you'll definitely get comments on your shoes next time you go out with these. You'll easily stand out and look great in these casualty-free vegan leather shoes. Made of microfiber, rubber and synthetic leather. The timeless look for the perfect (vegan) man. Buy them here.
This concludes this great list of casual shoes for any situation you can possibly encounter in your vegan life to make you look like the best man you can be and, most probably, already are.
If you're looking for something more fancy and classy, here are the best formal formal vegan shoes.
If winter is coming and you need some warm, strong and sturdy boots, here are a collection of winter work boots we recommend.
If you're all set on footwear, but you're missing the last piece of the complete perfect man attire, I've got exactly what you're looking for. Take a look at these completely vegan, 100% cruelty-free wallets.