Updated on September 8, 2021
You're on the hunt for a new job, or even better, you've landed your first job, ready to start rising the ladder in your new professional career path, but you just can't seem to find the perfect a bag for the occasion? Do not despair, as we have a fine selection of sleek, professional-looking briefcases for you. You could also be a stylish student, in search of a sturdy bag to carry all of your books, and we have the perfect panoply of smart messenger bags for you. Design is the real focus here, we want to offer you simply the best and most premium vessels for your precious documents. These days, the image of the perfect professional man is always on the run and carrying a briefcase made of leather. Fortunately, you do not have to subject to such unethical ridiculousness. You have the choice, you can vote with your wallet by buying an ethically-sourced and completely vegan wardrobe, backpacks, wallets and briefcases included. Indeed, take a look at these faux-leather, polyurethane, nylon, cotton and polyester alternatives for professional bags we have found just for you.
1. AmeriLeather Ambassador Attache Case  (Buy here)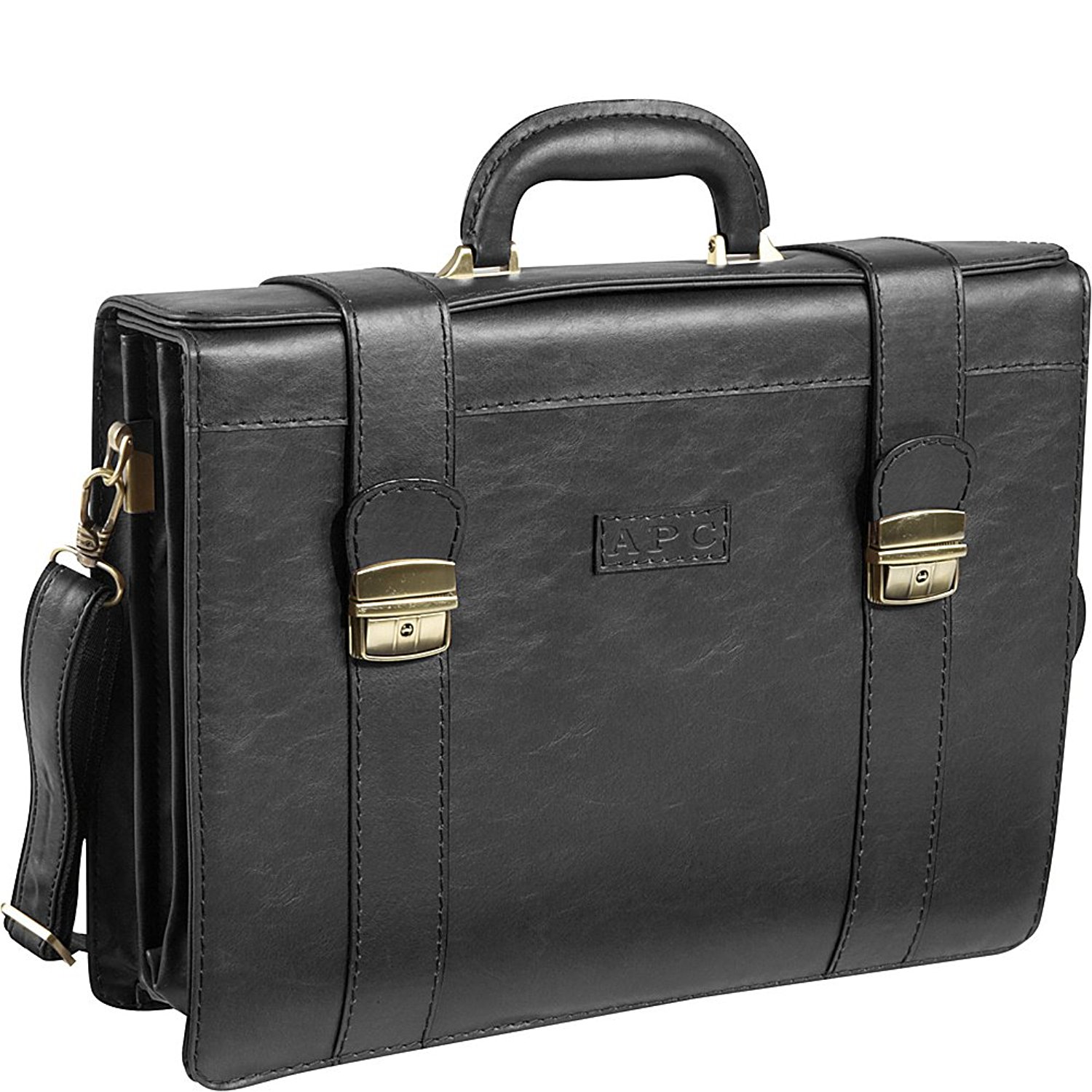 Faux leather has never looked this sexy.  Definitely the best professional-looking vegan attaché case you will find today. This beauty from AmeriLeather is perfect to carry your laptop and any accessory you usually carry with you. It looks good and is very durable, and trust us, we saved you weeks of research and product comparison, you'll come to the same conclusion as we did, this is the all-around perfect work briefcase for any occasion. It has three divided sections in the main compartment, an accessory pocket, three card slots and two pen holders. You also have a rear zippered file pocket for the extra security. And for such a price, you will not regret it. Buy it here.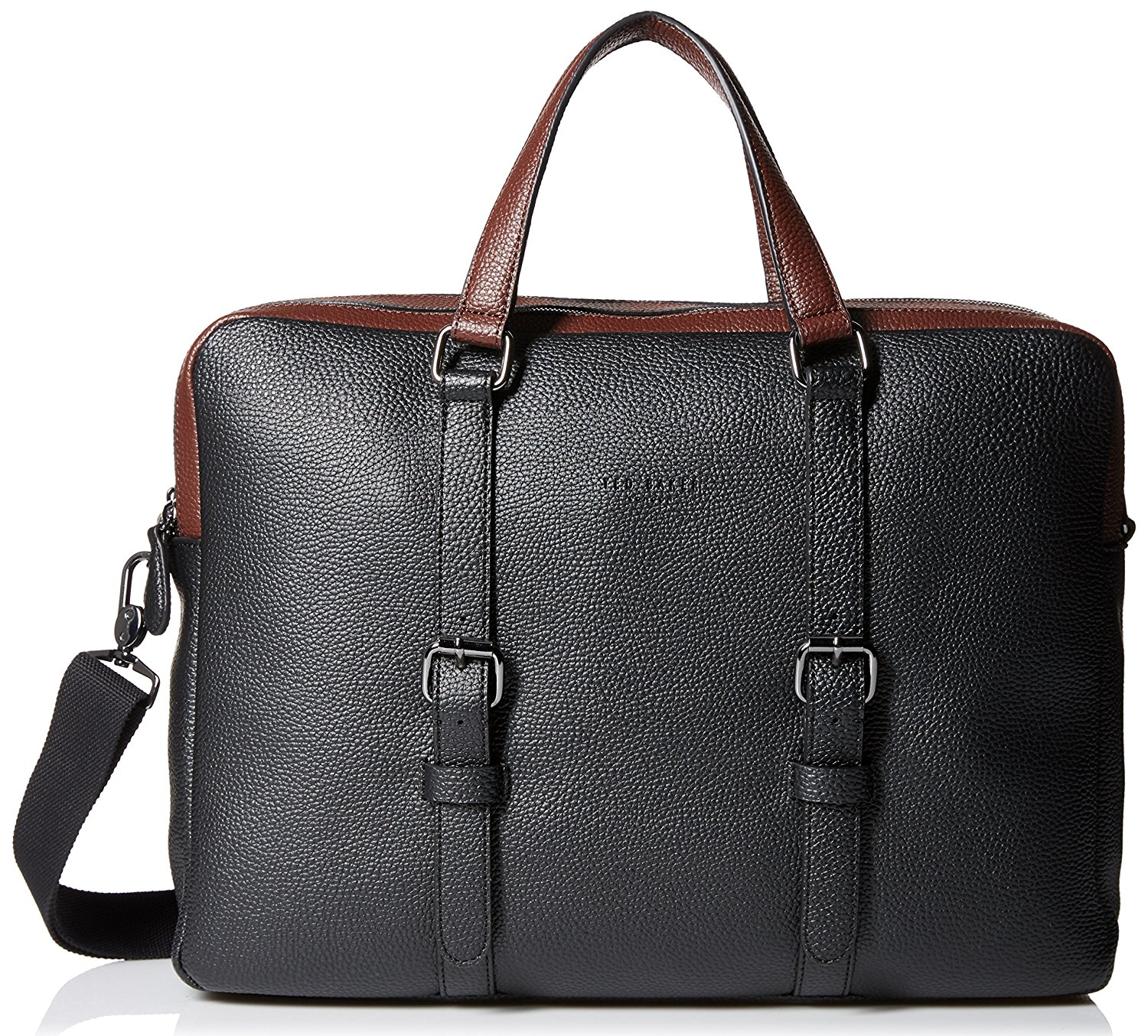 This two-tone black and brown briefcase is exceptionally nice and spacious with two main compartments with separate zippers. On the back, you also have a pocket with a zipper. Made from polyurethane and cotton on the inside, this briefcase is certainly suitable for any and all vegan men. The straps are very sturdy and are very comfortable for shoulder and hand carry. The imitation leather is so good, even the people in the comments confused this bag for a real leather bag, we're not even kidding. This said, we're certainly glad that companies are getting better at faking leather. Hooray for that, another vegan win, and this bag is all about the vegan life. Buy it here.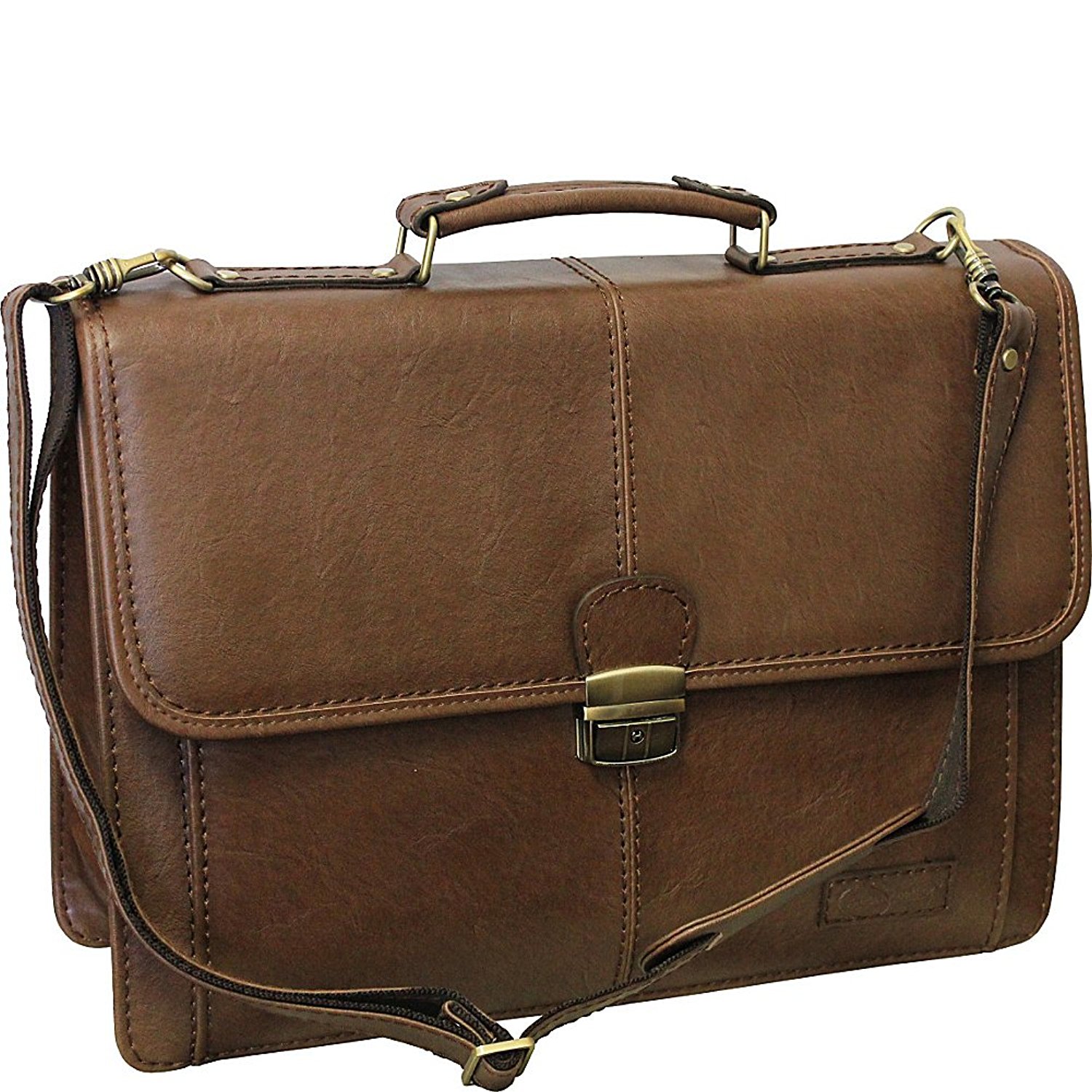 This is a classic style executive briefcase made for vegan men. The faux leather is once again excellently imitated to the touch and to the eyes. With a front flap with a key lock closure, you can be assured that your belongings will be safe in this gentleman-y bag. You have space for your cellphone with an exclusive cellphone pocket, three card slots and two pen loops. Zippered pocket on the interior and on the back, along with an open gusseted pocket. The top handle will hold the heaviest load, and the shoulder strap is detachable and adjustable with a shoulder pad for your comfort. The copper-toned accents are not only durable, but they're very eye-catching and attractive to the look. You're guaranteed to tickle, and possibly titillate, the attention of any onlooker. Buy it here.
Slim and lightweight, this all-vegan briefcase allows you to carry everything your mind can devise. This everyday black briefcase is perfect for all walks of life. Lots of space for your laptop, documents and books you want to keep close to you at all times. It provides an easy access front pocket for and interior padded pockets. Made from faux leather, this exquisite and durable design is versatile and extremely space efficient. The exterior pocket closes with magnetic-snaps so you don't have to deal with zippers or locks, it's very easy to manipulate. This bag is beyond great and is perfectly elegant for vegan men. Buy it here.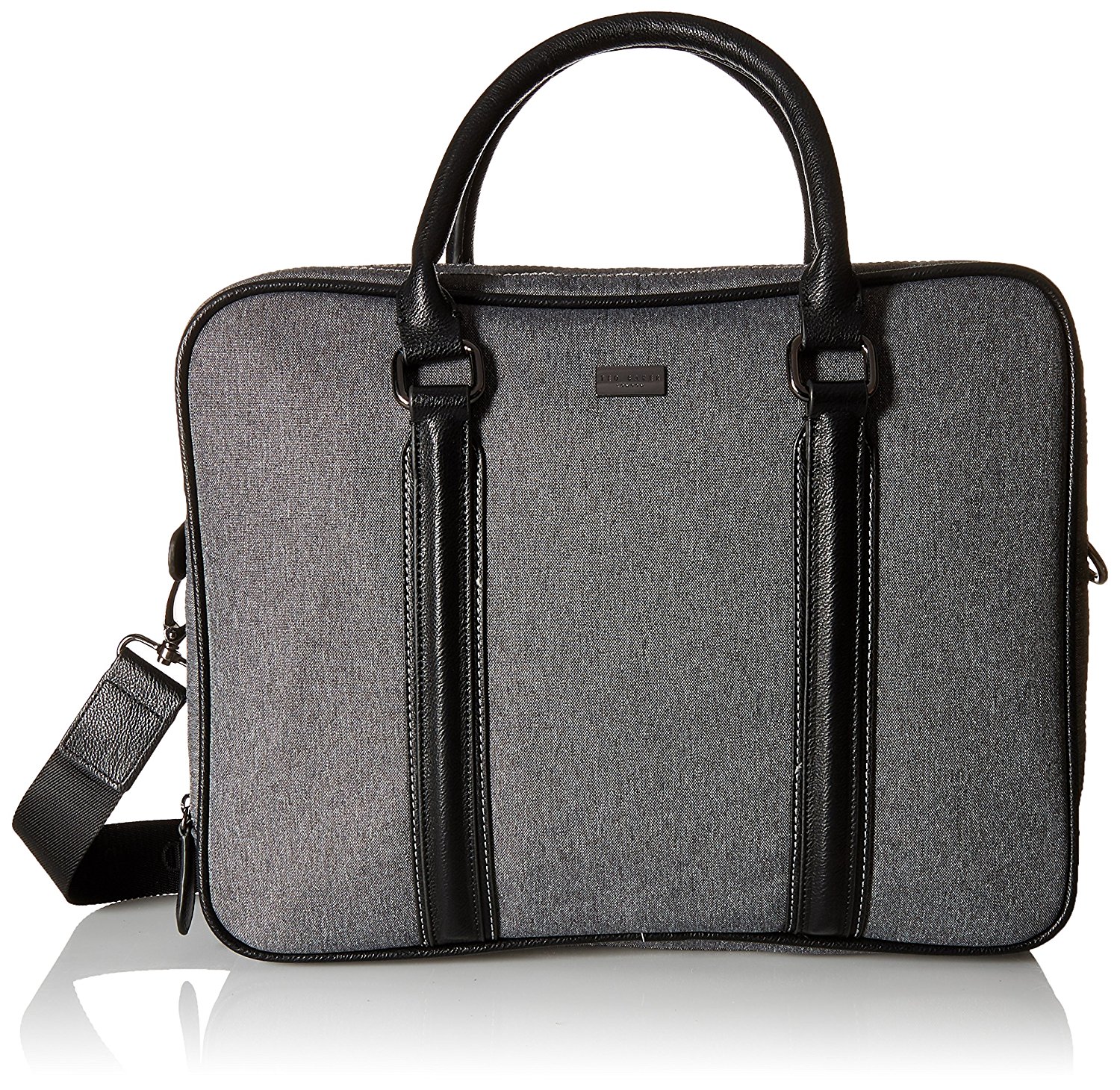 A bit of a different design here with a weather-proof polyester and polyurethane exterior shell, this nylon briefcase will keep your most precious documents safe and dry from the rainiest days. The elegant black faux-leather trims on the exterior give a detailed accent to this bag, and will make you feel like a million dollars. The gray color makes this bag a more contemporary look while keeping it completely classy. On the interior, you will find a simple, no hassle, zipper closure. Buy it here.