Updated on April 7, 2021
Looking for vegan leather shoes to start the new year refreshed? Look no further, we have exactly what you're looking for. We have found only the best fake leather shoes available and they're all sharp and professional. Wear them as work shoes, dress shoes, casual shoes, all of these occasions are perfect to whip out your brand new vegan shoes. Made from 100% man-made material, not only will your new shoes will look clean and sharp as hell, but they're also environmentally friendly, as they did not harm a single animal during their manufacturing. A lot of those are water-resistant and very breathable, so if you're interested in a certain model, don't be shy, come take a look!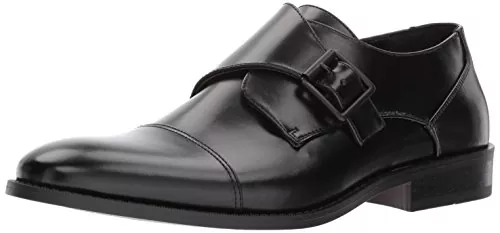 These completely faux-leather slip-on dress loafers are the perfect work shoes when you don't want to deal with laces. Made from fully synthetic leather, they provide a breathable space for your feet and are extremely comfortable to wear all day long. They also have a small heel measuring a bit more than an inch. Buy them here.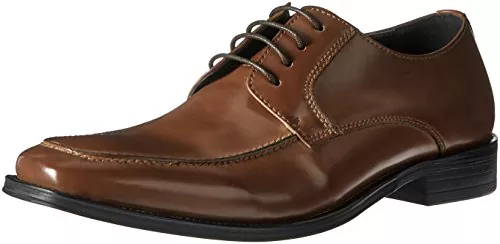 Just like the last pair, these Kenneth Cole Oxford dress shoes are also made from vegan leather. They're yet another great pair of work shoes and you can certainly wear them to fancier occasions. They pair well with any black vegan belt. Buy them here.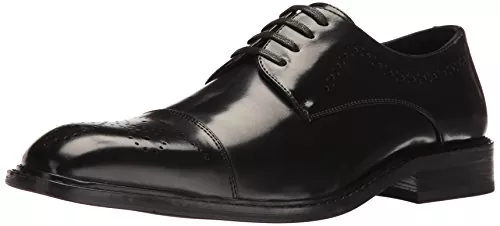 This slick version of vegan oxfords is an excellent pair of vegan dress shoes to own in your rotation of vegan formal shoes. They are crafted with 100% man-made materials and go well with pretty much any attire, business or party. Buy them here.
These PETA approved vegan dress shoes from Will's are an excellent choice if you're looking for water resistant and breathable formal shoes. Ethically made in Portugal, they're carefully crafted with microfibers inside and out along with hand stitched latex insoles to provide quality dress shoes for vegan men. Buy them here.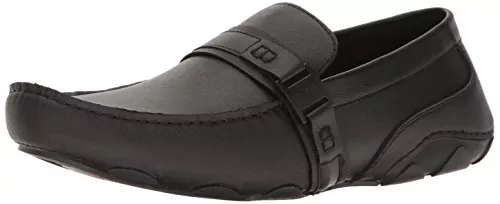 This here is a simpler design of the slip-on dress loafer if you're looking for an easy to wear, comfortable pair of vegan dress shoes. They're made from all synthetic vegan leather, sole included, and come in either black or white. Buy them here.