Updated on April 7, 2021
Timberland boots are a classic in the world of men's fashion and footwear. Unfortunately, Timberland has been in the business of leather boots and shoes for a long time. They probably won't have a change of heart any time soon. However, they have been making notable progress by using recycled materials in their boots. More importantly, they have recently came out with a canvas pair of their iconic style. The Timberland Men's Premium Fabric Boot has been out for a good part of the year now, and it's been very well received. It is probably the closest we will get to vegan Timberlands for now. You can buy them here.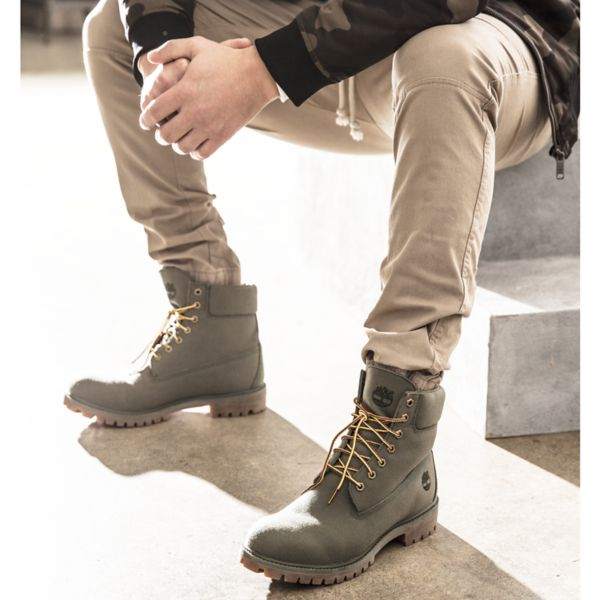 These Timberland boots are made from canvas textile on the outside, recycled nylon for the laces, polyester lining on the interior and lugged rubber for the sole. To the best of our knowledge, these boots can definitely be vegan. In some cases, some shoes and boots are known to contain glue from animal origin. We currently do not know if these seemingly vegan Timberland boots contain glue from animal origin. No official statement has been released on this specific matter. However, Timberland has stated that they do not offer vegan-certified products at this time.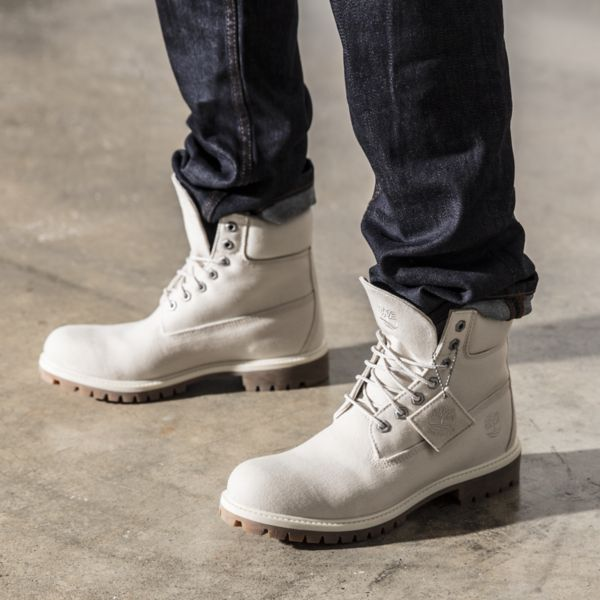 This said, these non-leather Timberland boots are as durable and waterproof as their classic iconic counterparts, and they certainly look amazing and sharp. Weighing almost two pounds, these boots feel quite sturdy and are built to last for years to come. They are the perfect pair for your casual daily use boots. They can also be used as a work pair in certain environments. These synthetic Timberlands are well-insulated and are made from breathable material. They will keep your feet cozy yet refreshed during long days on your feet.
You can buy them here in all three colors, Jet Black, Grape Leaf or Pure Cashmere. We suggest you wear these bad boys with a fake-leather jacket and a slim-fit jean cuffed at the ankle.